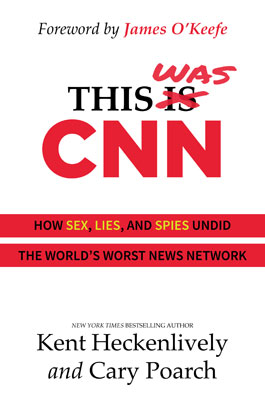 Cary Poarch started working at CNN in the summer of 2017 as a die-hard Bernie Sanders supporter. But on his first location shoot during the Charlottesville riots, he quickly became disillusioned with how the network created the "fine people" hoax.

This began a political odyssey as he documented numerous incidents of outright bias, eventually leading him to contact James O'Keefe of Project Veritas. For months, Cary Poarch documented CNN's rampant political bias for Project Veritas, and saw how the network was dividing the country. When the story was released by Project Veritas, it was seen by millions.

This book continues his investigation and uncovers even more shocking information about the behavior of network personnel, CNN's ties to the Biden White House, CNN's creation of a terrifying digital warfare capacity, and the possible penetration of CNN by our own intelligence agencies.