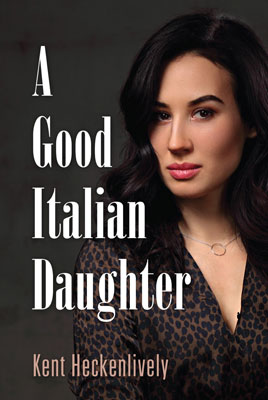 It's rumored that one of the forgotten passages in the book of Genesis reads, "and then God said, 'Let there be sexy, passionate, irresistible, crazy women that take no shit.' So, He created Italian women."

Nicole Noble knows she's the true star of the family, but her insane cousin, Jimmy LeFleur claims they share the title. For Nicole, the outlines of her life are clear. Be an honest person. Get an education, even though it's the 1950s. And show she can do the job of any man. After nearly failing her first semester in college, she buckles down, is valedictorian from her graduate school, and snags her long-time obsession, Lee Sarkasian, a dashing young lawyer. She climbs the ladder of success in public education, and yet a chance meeting with George Heckenlively, the man with everything wrong about him, changes the course of her life, making her question what she genuinely wants.

But Jimmy takes the opposite road in life, becoming known as the biggest bullshitter on the West Coast, and yet he also seems to reach the same level of success. As the family saying goes about Jimmy, "He could fall into a pile of crap and still come out smelling like a rose."

From the Little Italy of Omaha to the West Coast, during World War II and the Cuban Missile Crisis, these two family members find themselves at the center of many of the century's most important events.

Along the way the two of them encounter some of the biggest names of their time-Elizabeth Taylor, President John F. Kennedy, Frank Sinatra, Kamala Harris, the Virgin Mary, and even Jesus Christ. You won't want to miss this heartwarming madcap romp through the twentieth century as seen through Italian eyes.